LE CHÂTEAU VIEUX MAILLET
Secretum sub malleo est, the secret is under the mallet !
This is our motto at Château VIEUX MAILLET, located in a placed called
Maillet in the commune of Pomerol !
---
This is because our wine is still a secret. It is being discreetly shared in France by more and more wine lovers,
and in the rest of Europe and the world by discerning merchants and prestigious tables.
They all agree that Vieux Maillet has the qualities of a Grand Vin de Pomerol at an accessible price.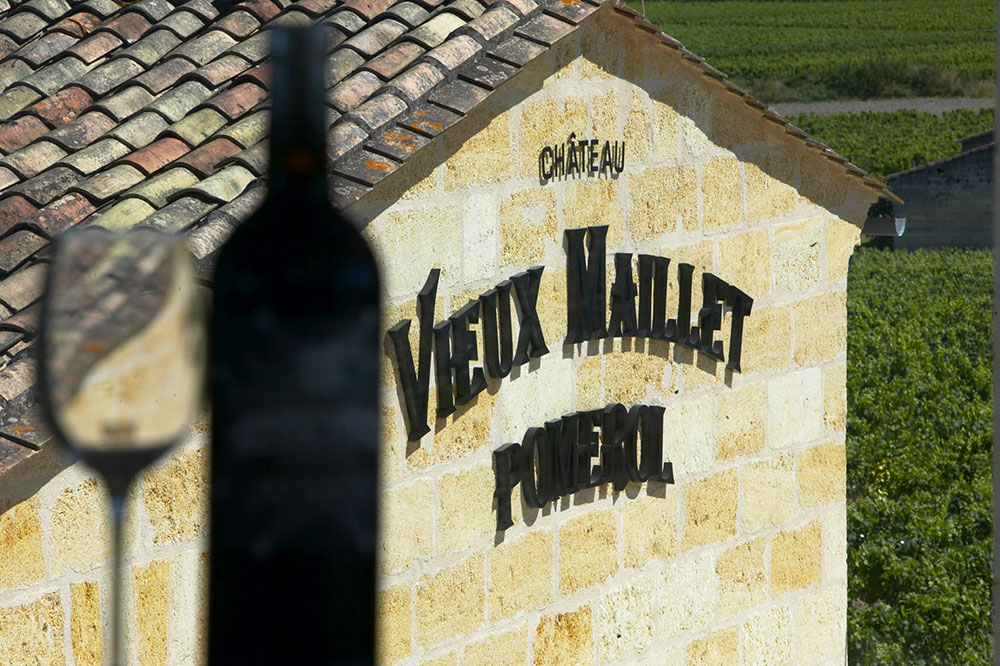 LE TERROIR
---
A l'inverse de certaines rares propriétés prestigieuses de l'appellation, d'une seul tenant sur le bouton argileux, mais comme beaucoup d'autres aussi, et non des moindres, Vieux Maillet regroupe des parcelles de vignes sur divers points géographiques comme d'altitudes de l'A.O.C Pomerol.